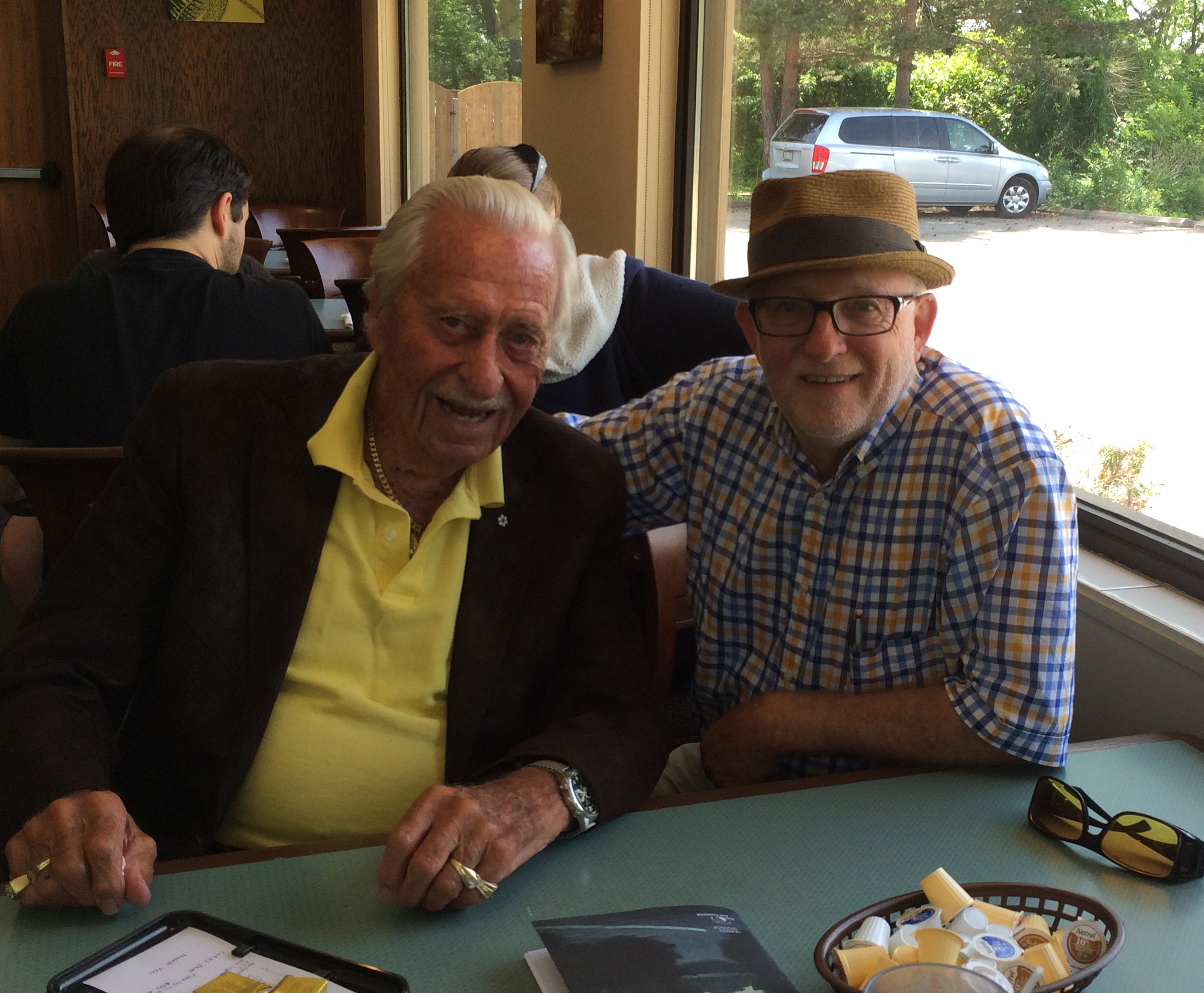 I enjoyed a long lunch last week with the great Gordie Tapp, aka Cousin Clem and John Miller, Artistic Producer of the Stratford Summer Music Festival. We discussed the plans for our show in Stratford on August 1, 2015. The show is called, Whiskey Jack and Gordie Tapp Salute Legends of Canadian Country Music.
The list of legends is long and storied... Hank Snow, Wilf Carter, Stompin' Tom, Lucille Starr, Carol Baker, Tommy Hunter, Ward Allen, King Ganham, Al Cherny, Maurice Boyler and the list goes on and on.
Gordie shared some great stories today. At 93, he knew and performed with pretty much all of the greats. Gordie began the lunch by asking John Miller, " how blue can my stories be?" That triggered a hearty laugh and after a bit of discussion, we concluded that since the show would be at the local Royal Canadian Legion, we could trust Gordie to use his 93 year old discretion and "go for it".
He's travelled with the greats... Jack Benny, Bob Hope, Joan Rivers (the funniest woman in his view) and so on. And yes, the some of the stories we heard were blue indeed.