It was a fantastic and fairly typical winter afternoon to celebrate Canada and her greatest singers and songwriters.  Fantastic because the musicians were in fine form and the songs that they sang were heartfelt and soothing to the northern soul...and typical because it was storming outside.  The large and enthusiastic audience was not discouraged by the icy roads (although many out-of-towners didn't make it).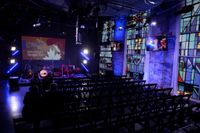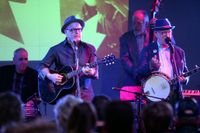 One fan, a trucker from Sudbury wrote to say he "had a terrific time yesterday - bought the vinyl album -the missus bought me a big t-shirt and your production values were spot on.. perfect acoustics - not one lyric was garbled. Congratulations sir - Kim Stockwood was a knockout!   Very distinctive banjo style you got there."
Whiskey Jack salutes the fine people at Zoomer Hall.  Leanne and Siobhan, Darija and the many others at Zoomer Media were behind this celebration right from the get-go.  They didn't hesitate to put their media resources behind the show....radio coverage, interviews, web page support, social media blasts...you name it, they offered it.  And as you read from Peter, the production was first class.  
"It sounded like a CD" was another comment we heard.  Music to our ears.  
Our guests thrilled all of us with their powerful performances:
Murray Foster - The Bug Song (what a giggle that song is and such fun to sing);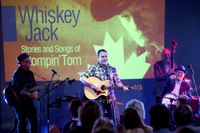 Kim Stockwood with Tim Boviconti on guitar - brought tears to our eyes with her new song about Canada and hockey;
Bob McNiven - joined us for our barbershop quartet version of Alberta Rose and again sang a powerful version of his own song, One More Time;
Howard Willett - proved once again why he's Canada's number one harmonica player.
Gary Beechey - Whiskey Jack's official photographer was there recording the day for posterity.  You can see his photos on our Facebook page or in this gallery;
Richard Flohil - local celebrity publicist attended - once helped Tom sell out Massey Hall;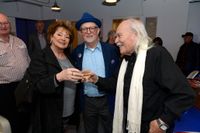 Tom Mifflin - actor and music arranger provided the scintillating vocal arrangement for Alberta Rose;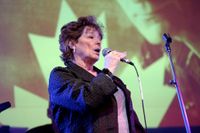 And of course, Lovely Lena Connors...once again charmed everyone with her signature tune, The French Song.
Thanks to everyone!  Let's do it again next year.