We're very pleased to announce that our show on October 28, 2017 at the Milton Theatre for the Arts will be filmed by the highly skilled professionals at Orchard TV and streamed live on the internet.  Dave Ferri and his Orchard TV crew have completely rebuilt and modernized their facilities.  Their new mobile studio is state of the art and a thing of beauty.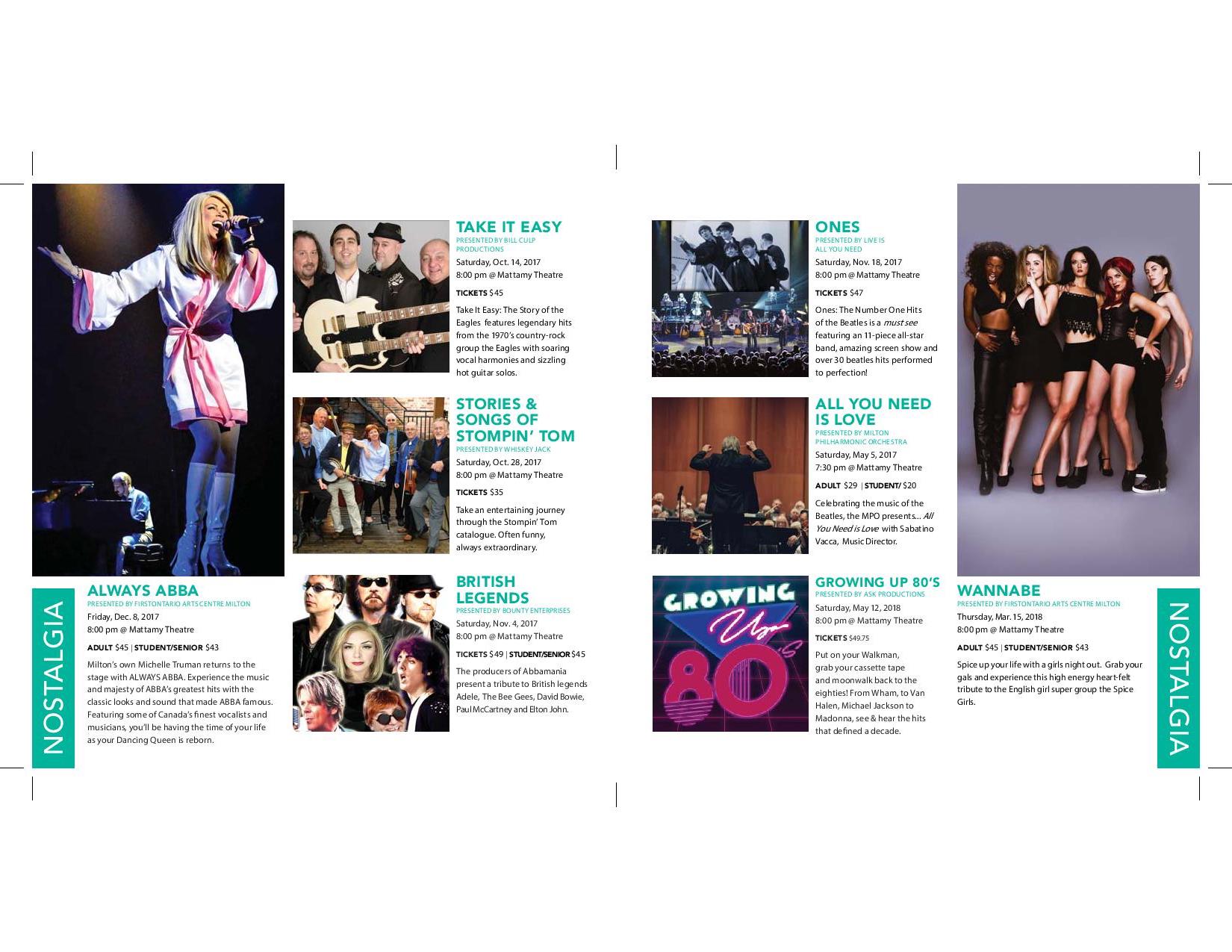 For Immediate Release: August 26, 2017 • Please include in your listings/announcements 
Whiskey Jack presents 
STORIES AND SONGS OF STOMPIN' TOM 
Appearing at the Milton Centre for the Arts, 
Saturday, October 28, 2017 - 8:00 pm 
Whiskey Jack is a Toronto-based band that has been performing country, roots and bluegrass music across North America since 1977. As a regular backing band for Stompin' Tom Connors from 1993 to his death, they are now touring with their new show, Whiskey Jack Presents Stories & Songs of Stompin' Tom featuring highlights from years of touring together and the stories that were born on those tours. Current Ontario tour dates include Milton, Port Dover, Renfrew, Niagara Falls and Athens. To date, the show has sold over 10,000 tickets in 40+ shows in theatres and festivals across the province. 
Canadian Country Music Award nominees, Whiskey Jack have appeared at festivals and in concert from coast-to-coast since 1977; starred on the CBC's Tommy Hunter show for five years in the 1980s; appeared ed with the likes of legends Mac Wiseman, Carl Perkins and world-famous fiddler Graham Townsend; then hooked-up with Stompin' Tom in 1993 to record "Dr. Stompin' Tom Connors eh?" Their collaboration took them on a national tour culminating in a sold-out show at Massey Hall, an unprecedented performance on the Conan O'Brien Show and a 25 year relationship.  The 2017 release of Tom's most recent CD, the 50th Anniversary CD features Whiskey Jack's rendition of Algoma Central 69.   
They bring their special "Stompin' Tom Celebrates Canada 150 Show" which will include tales of Canada Day show with Tom and contemporary takes on his classic hits; songs like Bud the Spud, Sudbury Saturday Night, Lady kd lang, and Margo's Cargo. The show is presented in the tradition of a live Tom show, often funny, sometimes extraordinary, always heartfelt. 
This evening will be filmed by Orchard TV and streamed live on the internet. 
Whiskey Jack is Duncan Fremlin (Banjo and raconteur), Randy Morrison (Five Time National Bluegrass Fiddle Champion), Douglas Cameron (Guitar and Juno nominee), , Bob McNiven (Vocalist), Eric Jackson (Double Bass), Howard Willett, (Harmonica), Jen Cook (Vocalist), and Al Cross (Drums). 
"It was a long hard bumpy road, but this great country kept me inspired with its beauty, character, and spirit, driving me to keep marching on and devoted to sing about its people and places that make Canada the greatest country in the world." Stompin' Tom Connors