When I published my book, My Good Times With Stompin' Tom in late 2018, I didn't have lofty expectations.   I had been selling albums, songs, CD's and merchandise for 40 years so this would simply be another item in my catalogue.  I'd make sure the music world, and maybe the literary community knew about it and hopefully I'd sell enough to make it worth the effort.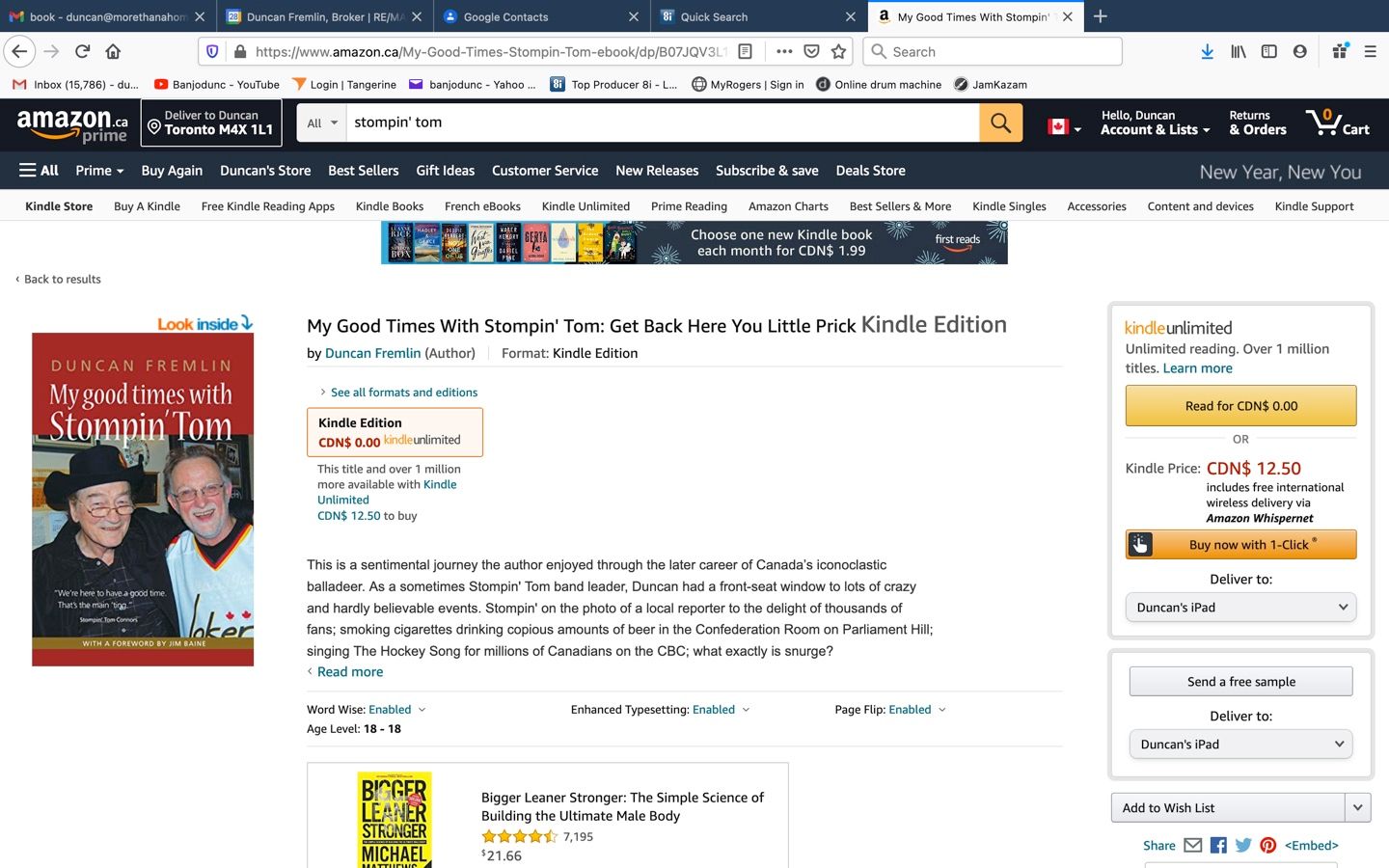 I've accomplished that.  Two editions and 1000 sales later,  the results have been very satisfactory. 
Musicians release new music all the time.  The challenge is getting anyone to listen to it.   I thought it would be the same with my book.  I might sell a few but will anyone actually read it?  The answer is a resounding "YES".  I've received feedback (and it continues to this day) from the beginning so I know it's being read.
Then my pal and editor Jim Baine emailed to say Amazon (Kindle) is offering my book for sale and they've created a Subtitle to promote it on their website.  They now call it "My Good Times With Stompin' Tom: Get Back Here You Little Prick" .
I now know for certain that the book is being read.  Someone at Kindle had to read the book to know about the "little prick" reference.  It's in the book and if you want to know the context, you'll have to read the book yourself.