When I published my book (My Good Times With Stompin' Tom) in 2018, the reaction from the obviously educated and highly sophisticated Canadian populous was immediate! The sales were so robust, a second edition was soon ordered. I'm thrilled to report that to this day, the book continues to sell well. Some stores have sold over 30 copies to date. How cool is that?
Recently, another book about Stompin' Tom was published by my friend from Nova Scotia, Charlie Rhindress. It's called Stompin' Tom, The Myth And The Man. Charlie's book is published by a real publisher with a promotional budget, something that excites authors everywhere! In conjunction with his publisher, Charlie is hosting a six part Facebook video presentation featuring guests and readings and music and stories and prizes and so on. I've been invited to be his first guest on October 15, 2020 at 7:00 pm Eastern time.   Click here to tune in!
Each show will be a live feed for six consecutive Thursdays. Each week, Charlie will welcome various special guests soon to be announced. Mark it in your calendar.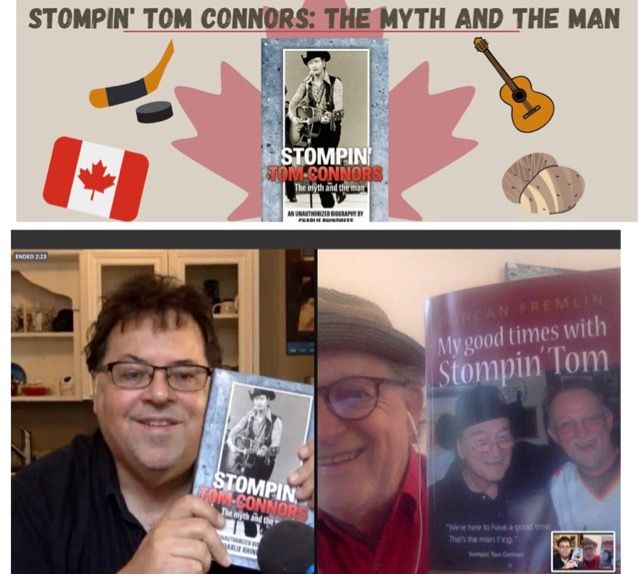 Charlie and I met on a live Facebook feed yesterday to discuss and plan this first episode. There will be prizes and free books will be given away. To be kept up to date on all things related to my show, Whiskey Jack Presents Stories and Songs of Stompin' Tom (coming to a stage near you some happy day in the future), reply to this email or join our Facebook page.