Throughout the day, when I'm not despairing over the state of the world, a ray of sunshine (metaphorically speaking) sometimes breaks through the clouds and lifts my spirits.  The first of the day appeared this morning when I booted up the old computer and read my emails.  There was one from my new pal, Bill Houston.
I've recently connected with Bill, a resident of Thunder Bay.  Bill is a Canadian singer songwriter who has been on all of my playlists since there was such a thing.  In 1972, I worked at Ontario Place helping set it up for it's grand opening.  I had a lot of down-time and as it happens, IMAX was testing it's equipment.  I would sneak into the big new theatre and watch the first IMAX movie, North of Superior.  It featured a fantastic song (Ojibway Country), from the album The King of White Otter Lake.  It was written by Bill Houston.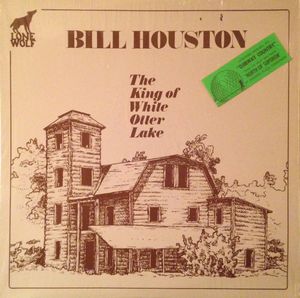 Bill and I are online buddies and have been trading songs and CD's back and forth.  I sent him a copy of my book.  His review was the ray of sunshine that set the tone for today. 
"I've just finished reading "My Good Times With Stompin' Tom" and found it to be a very good read! The stories of your good times with Canada's most famous icon of Canadian country/folk music are memorable, good-natured and inspiring. "Stompin' Tom veritably leaped off the pages, and at times I even I found myself dodging a bit to get out of his way LOL."