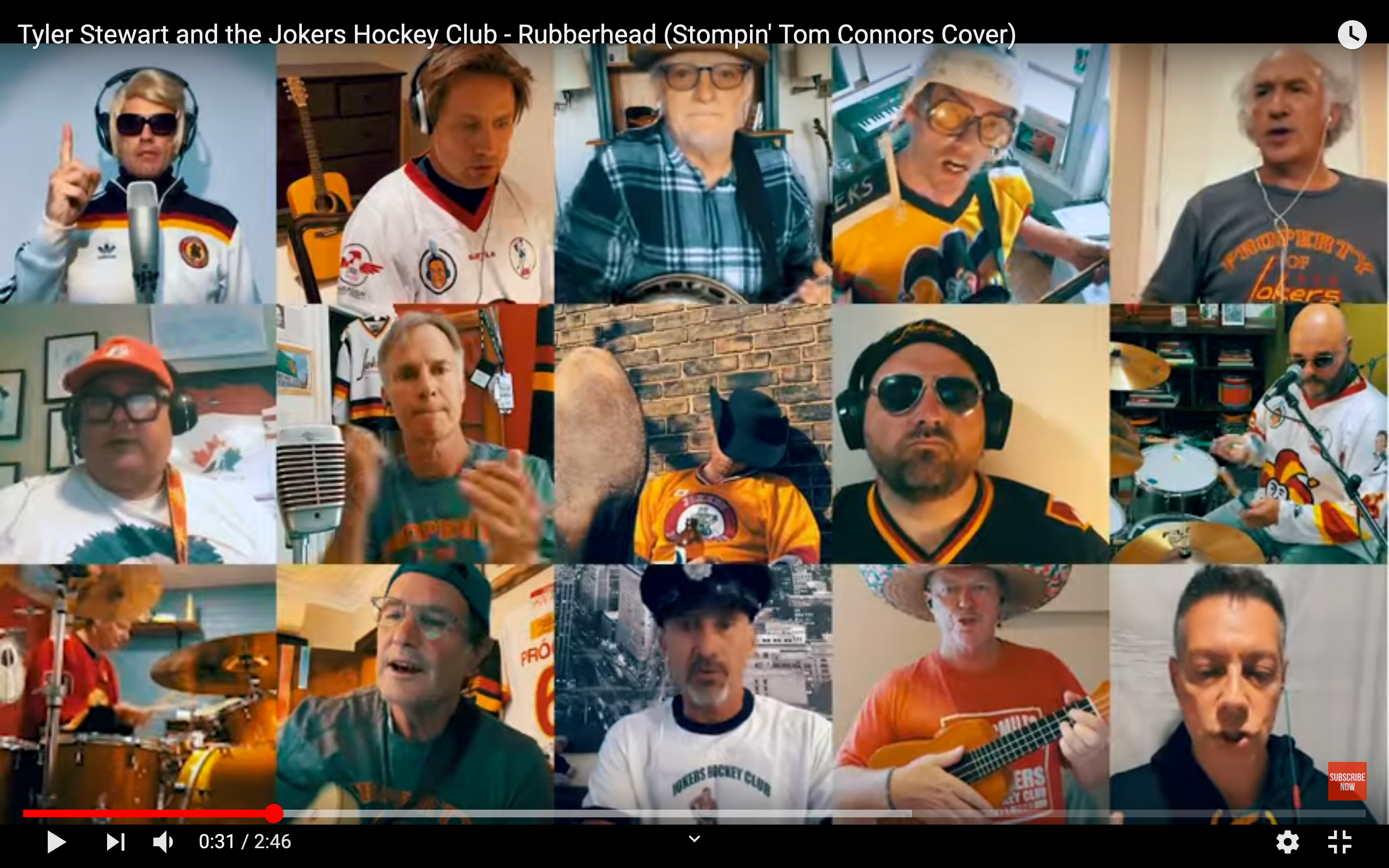 Greetings from Whiskey Jack head office. Sadly, we're working from home, our on stage office being temporarily closed. It will reopen.
It doesn't happen often but sometimes my real estate, music and hockey interests overlap and good things happen. I brought my banjo to an International RE/MAX convention in Las Vegas and enjoyed this moment in the spotlight. Then there was the Joker Hockey Club appearance at the Sudbury Comedy Festival a few years ago.
Yesterday, this overlap happened again. My teammates on the Jokers Hockey Club collaborated on a Zoom performance in support of the Daily Bread Food Bank. Many on this great team are actors, comedians and musicians so they appreciate the importance of this charity. We chose Stompin' Tom's classic song, (Goodbye) Rubberhead.
As you'll see on this video, we had an enormous amount of fun putting this together.
Power forward (and the drummer for the Barenaked Ladies) Tyler Stewart began the project by asking me to make a recording of the song with my banjo. Whiskey Jack's Douglas John Cameron helped by sending me a guitar track as accompaniment, thus beginning the long recording process. Weeks later, Tyler released it to the world.
We hope you enjoy it and perhaps take a minute and donate a few bucks for the Daily Bread Food Bank.
Each day we think about you. We will meet again in person.