This musical journey, Stories & Songs of Stompin' Tom, has been quite the ride.  Besides the fact we've been able to perform the Tom songs we learned when we toured with him, we've been trying to add more and more of these great songs to our repertoire.  This has been a bit of a challenge in terms of learning lyrics.  I'm not making excuses but it isn't as second nature as it was 20 years ago.
I spend weeks going over the words to my songs before I'm ready to sing them in the show.  I'm going to debut Moon Man Newfie in Midland this weekend and I remember going over the lines as I was swimming in the lake early this summer.  I think I have it now.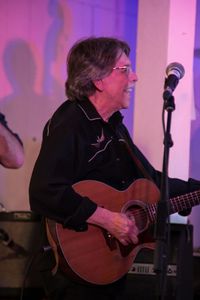 I just received this email from our guitarist/singer Bob McNiven and it made me giggle.  

"This morning for the first time I stood in the shower getting ready to leave for work and sang all of the lyrics to Sudbury and Muckin' without any hesitation or mistakes. Think I got it!" 

I knew he has been working on these lyrics.  A singer has "got it"  when they words come out of their mouths "automatically", with no need for triggers or thought.   Now, when I call out that this is the next song, I'll no longer enjoy Bob's "furrowed brow look".... that look that says "geez, I hope I get through this without screwing up a word or two".