I spoke yesterday with Samira Rehman, the Marketing and PR Coordinator at the
Living Arts Centre in Mississauga
.  We were discussing a plan to sell out our show on January 9th, 2016.  I must say, I was mightily impressed with their thoroughness and hands-on approach to marketing.  This campaign will produce results, I have no doubt of that.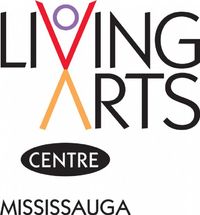 Their online presence, with a focus on Facebook, is excellent.   They bought ads and have reached 18,000 people in their region.  They have a budget that has allowed them to advertise in 4 local publications, all well distributed and read.   I suggested they contact local Legions and make sure they know about it.  I've not doubt they will do that.
They've arranged for me to be interviewed by someone at the
Mississauga News
.  That will result in a nice article in the days before the show.  
All of the above are very good ideas what will produce results, but they are fairly passive.  Samira however has taken a more proactive approach.  They're actually going to bring a lap top to some of the senior homes in the region and speak to the residents about buying tickets to the show, on the spot!  This is the kind of effort that will make a huge difference and I salute them for it.