As Whiskey Jack begins its seventh touring season, our quest for world domination continues.  Increasing our footprint... our profile - that's what it's all about.  I'm happy to report that we are making progress on that front.  We have entered into a business relationship with what we think is the hottest media outlet in the GTA and beyond, a podcast called Toronto Mike'd.  There is even hope that this is a game changer for our show.
Here's why it's so important.  In our 40+ year history, Whiskey Jack has never had a hit record.  We're not known nationally for our catalogue of work.  There's no Whiskey Jack imprint tattooed on the Canadian ass.  Most Canadians have never heard of us. Worse still, many of those who have heard of us don't know why they know the name.  They say "oh yeah, I think I've heard about them"..or some such platitude.  This means we have to work doubly hard to book shows, sell tickets, finance our recording projects and continue to be relevant in our remaining years on the Canadian stage.  Our runway is getting shorter folks so we now measure our future in shorter increments.   
So when I first tuned into Toronto Mike'd for the first time, besides being highly entertained and engaged with the content, I saw opportunity.  I studied the guest list (over 560 episodes) and noticed that all facets of Toronto life was represented   The "who's who" of our large GTA community and beyond were lining up to speak to the host, Mike Boon.  "Good grief" said I, "who is this guy that he can get so many important people to drive to Islington and Lakeshore only to bump their head on the way downstairs to his basement studio and talk about Toronto?"  
In the entertainment industry, he's interviewed legendary music mogul, Bernie Finkelstein, Barenaked Ladies drummer, Tyler Stewart, actor and comedian, Sean Cullen, singers Murray Mclaughlan, Tom Wilson and Dave Bidini and many more just like them.  Sports and media personalities are also represented in great numbers....Broadcaster from CHJI fame, Erin Davis, TVO's Steve Paikin, broadcasting legend Dave Hodge , Bluejay play by play genius, Gerry Howarth and so on.  All of these people live large lives in the most important metropolis in Canada and I immediately wanted Whiskey Jack to be part of it.  I pined for access to Mike's audience.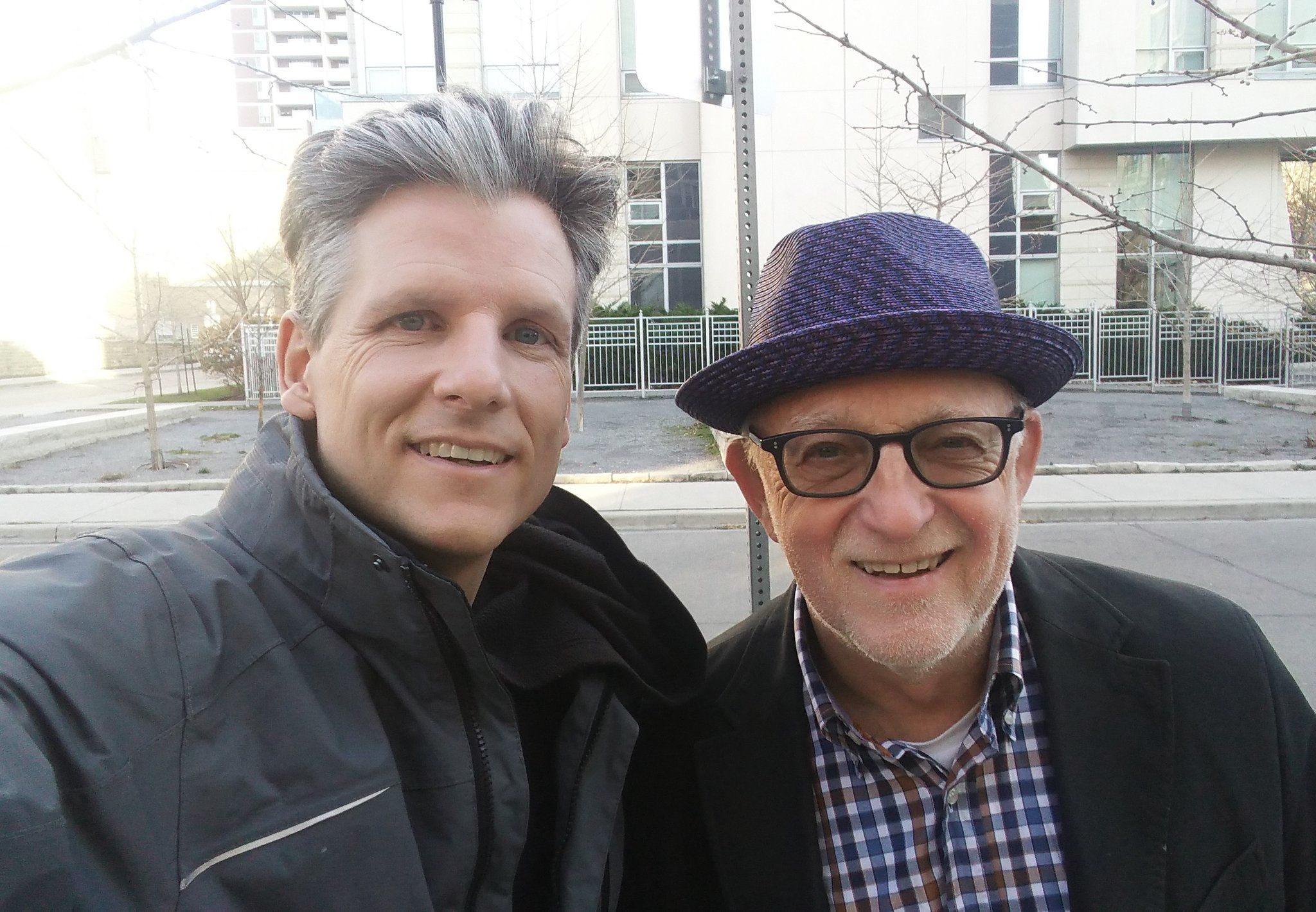 So, I emailed Mike and asked if Whiskey Jack could buy some time on his show.  Within hours, he replied in the affirmative.  We met, we bonded (no hug although that will probably come later) and we worked out a deal.  Just like that.  
My handle on his show is my Twitter identify, "banjodunc" or "Banjo Dunc", whichever works in any given situation.  In the months to come, I'll be using this platform to advertise my show and other musical adventures.  "This episode is brought to you by Banjo Dunc and Whiskey Jack" will be a common refrain in the months to come.  
I'm happy to report that Mike has invited me to his studio on January 2, 2020 where he will officially introduce me to his audience.  In the meantime, I suggest you begin by checking out his list of guests, pick one you like and give it a listen.  That's the beauty of podcasting, the content will be available to you anytime you want...whenever is convenient.